On Facebook! So in celebration and good thanks to all my likers/followers I'm holding my very first
All you have to do is leave a comment and...
Tell me which item out of my folksy/etsy shop is your favourite!
What you like about it
What you'd like to see in my shop in the near future!
I'll use a random number generator to determine the winner!
A tweet about the giveaway and tagging
@Jaysmonkey
gives 1 more entry into the give-away.
A like at
www.facebook.com/Jaysmonkey
will give you 1 more further entry.
and A post/link to my give-away on your blog will give you 1 more entry (make sure you mention this in your comment with a link to your blog post!)
You can technically enter 4 times to improve your chances!
So what's the prize? You're very own button bracelet in any colour(s) of your choosing !
Here's a few examples!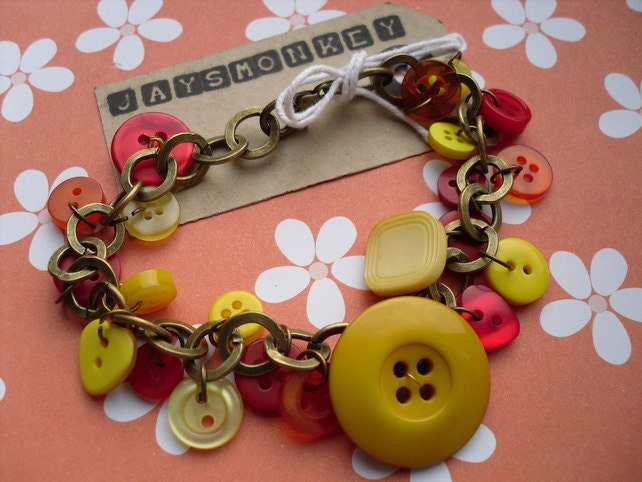 DEADLINE for entries is
Thursday the 10th May
Thank you so much everyone, I look forward to reading everyone's wonderful entries!