Well it needs decorating, it's under stairs storage, the people who lived her before used it as shoe storage...I use it as craft storage! hehe!
So the shelves were already up. I'll probably have to explain everything, but it will be organised and decorated by the end of this year for definite! Eeee!
So here's a few pictures :)
Right then! So that's one shelf! with ribbon jars, completed bracelets, organza bags, tin pen pots, button jars, Washi tape, button tins, embellishments in the black container, packaging in the stripey tin and yarn!
Sewing machine, easel, Big shot, papers, stamps, inks, pencils, paint brushes, acrylic paints, folders, jiffy bags! Boxes contain card bits, drawers have allsorts of the above :)
All my finished necklaces :) a kitsch pink cuckoo clock and a miffy bag full of yarn, wool and crochet bits!
Hooks with schissors, pliers, tapes, camera and embossing tool! The little brown case contains business cards, tissue paper, stickers and branding tags!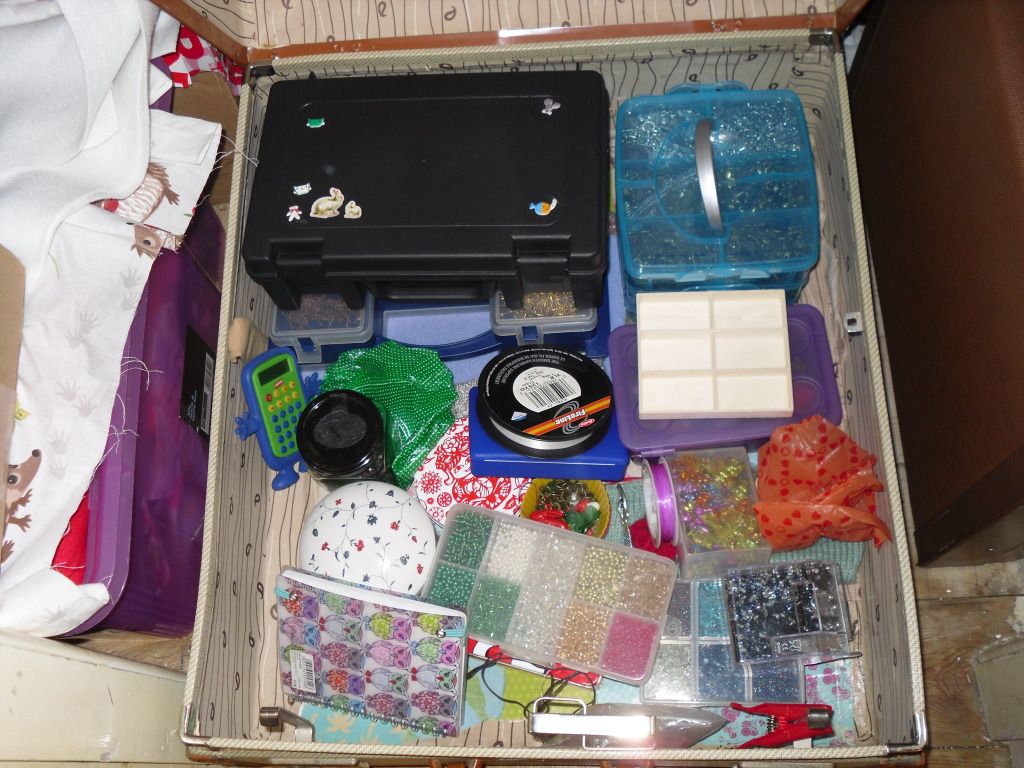 Vintage suitcase full of beads, buttons, findings and jewellery making goodies and a big box of fabric fat quarters!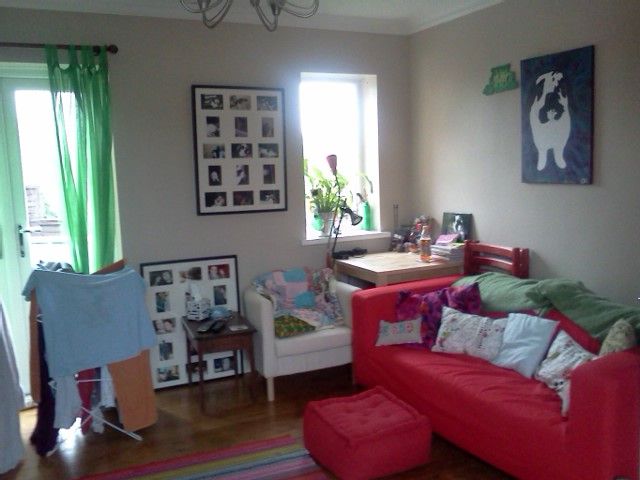 My making spot on the table in the corner - excuse the mess we'd only just moved in when I took this picture!
Hmms, these pictures don't do it justice...I'll update with news one when I sort it out! :) Promise!